Table of Contents
What is web design?
Web design refers to the design of web pages that appear on the internet. It usually refers to the user experience aspects of website development rather than software development. Web design used to focus on designing web pages for desktop browsers but now catering to mobile and tablet browsers has become increasingly important.
A web designer works on the appearance, layout and, in some cases, the content of a website. Appearance, for example, relates to the colors, font and images used. Layout refers to how information is structured and categorized. A good web design is easy to use, aesthetically pleasing and suits the user group and brand of the site.
Two of the most common methods for designing websites that work well on both desktop and mobile devices are responsive and adaptive design. In responsive design, the content moves dynamically according to the size of the screen. in adaptive design, website content is specified in layout sizes that match common screen sizes. Maintaining a layout that is as consistent as possible across devices is critical to maintaining user trust and engagement. As responsive design can present difficulties in this regard, designers must be careful about relinquishing control over how their work appears. When they are also responsible for content, they need to broaden their skill set but will enjoy the benefit of full control of the final product.
What is web development?
Web development is the building and maintenance of web pages. It's the work that happens behind the scenes to make the work of web designers a reality. Web development makes a website look great, run fast, and perform well with a seamless user experience.
Web developers do this using a variety of programming languages. The languages ​​they use depend on the types of tasks they perform and the platforms they work on.
The field of web development is generally broken down into front-end (the side the user sees) and back-end (the server side). We won't go into the details here, but Uxabay's web developers have high skill levels in both fields to adequately meet the needs and requirements of designers.
Other web design services you may need
Website Maintenance
Clients who hire a web designer to design and implement a website are extremely likely to need additional services at some point. Even if the website is built with a content management system (like WordPress) that allows the client to easily add and manage content themselves, at some point it will need some maintenance. This maintenance may include minor design or layout changes, new sections of the site, or other details that the client is unable to handle on their own through a CMS.
Maintenance packages can be a great option for clients because they allow the client to know how much to budget for ongoing costs related to their website and know that it will be easy to reach out to the builder whenever they need support.
Logo design
Today, a business needs to be online, social media has taken a place in the picture and everything has become much more digital. Of course, some things remain the same. Logo design services are one of the essentials for your presence in the digital world.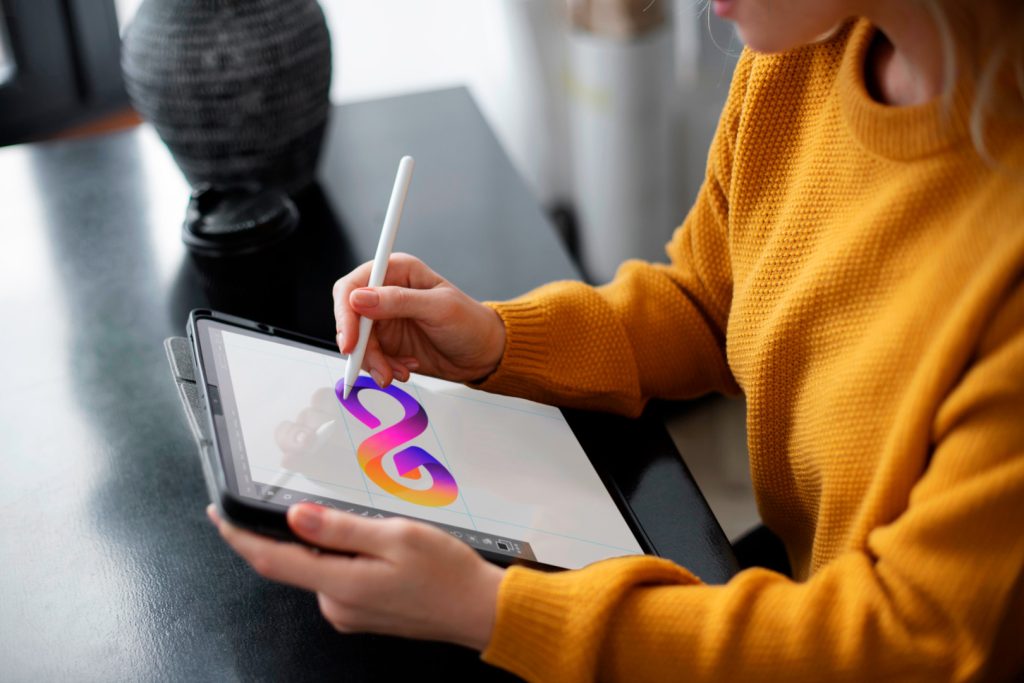 Every brand has its own values, beliefs and most importantly – stick to them and express them in every possible way. In colors, social media channels, websites and logo. Everything that surrounds your business is a reflection of it.
There are two things that a customer sees at a glance, regardless of whether we are talking about online or offline marketing – your name and your logo.
When it comes to businesses, logos and names are the cover and headline. It takes a lot of effort to create a beautiful and strong logo because it will also form the basis of other marketing materials such as stationery, packaging, promotional material and signage, on your website, social media, etc.
Logo design is a strategic tool that defines your business. It's not art, even if it sometimes looks like it because it's a visual object. There should be no hidden meanings in a logo design – everything should be communicated to the audience.
A logo designer knows things you can't even think about, like what should a logo design for a YouTube channel look like if you're trying to grow online? What are the minimum logo design requirements? Are there any?
Graphics design
Graphic design is defined as "the art and practice of designing and presenting ideas and experiences with visual and textual content." In other words, graphic design conveys certain ideas or messages in a visual way. These graphics can be as simple as a business logo or as complex as page layouts on a website.
Graphic design can be used by companies to promote and sell products through advertising, by websites to convey complex information in an easily digestible way through graphics, or by businesses to develop an identity through branding, among others.
Ad Design
Advertising design is the intersection of marketing and design. It refers to the visual artwork created specifically for advertisements (or, simply, "ads"). Ad design, which is usually used synonymously with graphic design advertising, differs in the fact that its sole purpose is to sell products and services.
The purpose of design in ad design is to communicate and strengthen your branding as well as to emphasise a campaign message. Therefore, design plays an essential role in your marketing efforts.
Analytics
Almost all of your web design clients will want access to some data and analytics to provide insight into the effectiveness of their website. Google Analytics is a powerful free tool that anyone can use, but GA can be a bit overwhelming and confusing. You may need a professional who can help you interpret the reports from Google Analytics and implement any changes needed to improve the results.
At Uxabay we always include Google Analytics code on the websites we build. You can go a step further and get a service to help you with Analytics.
It could be something as simple as a consultation, where in your Google Analytics dashboard you get a presentation and explanation of the data, or alternatively, you could have weekly or monthly reports with any relevant recommendations based on the data in those reports.
Keyword research
Keyword research is an integral part of SEO. It allows you to uncover the specific terms and phrases that people are actually using when searching for products and services like yours, which can drive traffic to your website.
By conducting effective keyword research, you will be able to create an SEO strategy that allows you to apply the best and most relevant words and phrases to your website content. This increases your position on Google, helping you rank highly for terms that customers search for to find businesses like yours.
The more relevant the terms, the more likely your website visitors are to become leads, which is why keyword research is the most important part of a sound SEO strategy.
Email marketing
Almost everyone in the world has an email address. Most universities require students to have student emails. Businesses require employees to have work emails. No matter who you try to reach out to, emails are a great tool.
By sending an email, you give potential customers the advantage of choosing the most convenient time to read your message.
Most people spend most of their day at work. If you can target this time through your marketing strategy, you will attract a very large audience that interests you. In 2022, the total number of business and consumer emails sent and received per day is forecast to exceed 333,2 billion. (The Radicati Group, 2021). An average person sends and receives 121 business emails per day.
In addition to using non-specific emails to reach a wider audience, you can use targeted emails to narrow your audience. For example, if you need to target younger people, you can target student email addresses or you can target a specific demographic group to subscribe to your email newsletter.
Improves your overall marketing strategy
Email marketing enhances the overall marketing strategy. Let's look at some key areas in your existing digital marketing strategy that can improve email marketing:
Increases website traffic
Improves your branding strategy
Allows you to connect with social mediaI
Improves your SEO strategy
Email marketing is one of the most important marketing methods available to your business. The benefits of email marketing allow you to reach your customers on their own terms, anywhere in the world.
A team of experts at your side
At Uxabay, we are a team of people ready to offer a full range of services. This means that in addition to web design, we offer SEO, CRO, content marketing and more. Our team members specialize in various areas of digital marketing. This enables us to provide everything you need to ensure your website is designed correctly and drives leads and revenue for your business.