Table of Contents
There is always a lot of talk about trends and changes in style and direction in the web design industry. Technology changes quickly and web design trends are no different. Design elements and website features that were once trendy and innovative may be outdated and new elements are now relevant The last thing you want as users arrive at your site is to lose conversion because your site looks outdated or ignores the web of critical standards.
Our specialized team constantly monitors technological developments and new trends in web design and is ready to incorporate all new ideas, innovations and elements of modern technology into your website design.
Below we present to you some of the elements that we believe will define the web design trend in 2023.
Load time and page speed
We all prefer to have a fast website than a slow website. But load time isn't just a matter of preference – it also has a huge impact on a website's success.
The longer a web page takes to load, the more its bounce rate will skyrocket. A high bounce rate tells search engines that users don't find the page's content useful, so its ranking will drop. And e-commerce sites will inevitably lose customers if their checkout page is even slightly slower than the competition's.
In short, speed is very important to a website's success! Even the slightest improvement in page load time will help you reduce bounce rates, boost conversion rates, and climb search engine rankings.
For this reason, we believe that the loading speed will be a dominant point in the design of the pages and will significantly affect all other elements of the design.
Text only hero sections
Newspapers always put their most eye-catching, important information "above the fold" to increase sales. The website equivalent of this is at the top of a page and is called the "hero section." Hero sections are often the most important part of a website. And while there's no doubt that it's the graphical content of a hero section that usually catches our eye first, hero text is the element that actually gets the message across, hooks us and keeps us scrolling. It doesn't just matter what the text says, what's also important is how it says what it says — how it's presented and designed. When done right, typography powers the hero copy, makes the message more compelling and allows it to linger in the visitor's mind for longer.
A current trend to catch internet users' attention who are bombarded by different web pages every day is removing the typical background image in the hero section and replacing it with eye-catching typography.
A bold, unique font could be just the thing to get a user's attention quickly.
Fun animations
During 2022 we saw web animation trends take off and this tells us that they are here to stay, at least for the foreseeable future!
Web animation itself is a trend that is growing exponentially in popularity as incorporating motion into web design and web application development becomes standard practice. This is partly because graphic designers no longer need to become professional motion designers or have coding skills to participate in this trend.
With the right set of tools, web animations are now easier to create for all graphic designers, regardless of their professional background, and we believe this trend will continue throughout 2023.
Dark mode websites
Dark mode is a screen setting for user interfaces such as a smartphone or laptop. It means that instead of the default dark text being displayed on a light screen (known as "light mode"), light text (white or gray) is displayed on a dark or black screen.
The idea behind dark mode is that it reduces the light emitted by device screens while maintaining the minimum color contrast ratios required for readability. Both iPhones and Android devices offer system-wide dark features.
Some desktop operating systems also offer dark mode, allowing you to set it up on your desktop or laptop.
In recent years, more and more websites are offering this feature to their users, and we believe that this trend will increase even more in 2023.
White space
White space, also known as "negative space," is empty space around the content and functional elements of a page. The basic role of white space is to let your design breathe by reducing the amount of text and functional elements that users see at once.
Despite being called "white," this space doesn't literally need to be white. Any type of space that serves as a background for the content or functional elements can be considered white space.
White space is a powerful tool in the designer's toolbox. Applied properly, it becomes an integral part of visual design that acts as the glue that holds the different elements on a page together while improving the interface's usability.
Parallax scrolling
The parallax effect involves moving background and foreground images at varying speeds to create the illusion of 3D depth (of course, nothing shy of a third dimension would make a web user pay attention these days) which is why you only want the best digital marketing companies providing you with this service. The trend is already picking up with a number of major players in the industry.
Brands like Nike, Oakley and numerous others are already capitalizing on parallax scrolling sites by providing their users with more rewarding, more memorable web experience.
Personalized contents
Personalized content is effective for eCommerce websites to decrease abandoned carts and maintain conversion rates. Customers are more engaged with ads tailored to their interests. Relevant and personal messages that cater to their pain points should be delivered across the entire customer journey, particularly through web design, as most consumers purchase via websites.
In the past, personalization failed because there was not enough data to support it. Additionally, it was difficult to track the customer journey, and there were time, resources, and technology constraints. However, with advances in technology and data collection, personalization is now possible and can be highly effective.
Geo location and data visualization
Using geolocation technology streamlines and enhances our experience with geolocation-based applications. This trend provide an excellent starting point for developers to consider transforming and building upon geolocation-based services.
Geolocation technology has proven vital in a way that surpasses most other technologies. It is now the backbone of most applications and many businesses. Developers can benefit from this readily-available technology to produce innovative applications. Then, collected data can be of great importance to the advent of smart cities, shaping the effectiveness of augmented reality products and services and incorporating geofencing into all sectors.
The connected world of 2023 and beyond offers endless possibilities.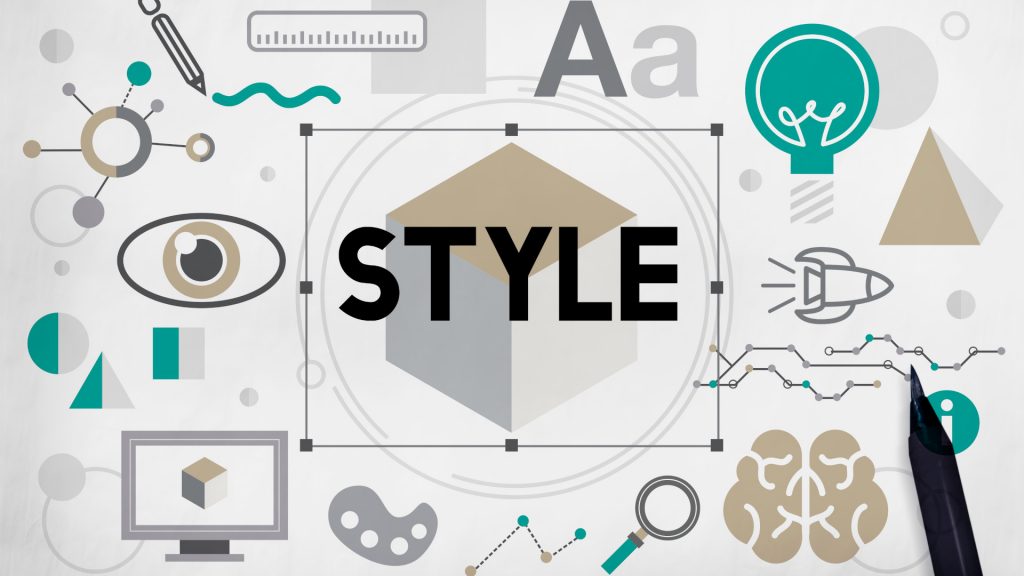 At Uxabay, we observe the changes happening in web design technology, invest in training staff on them, and are ready to incorporate them as needed in the products we build. Contact us for more informations, tips, or just to talk about web design trends!